Sharon's Story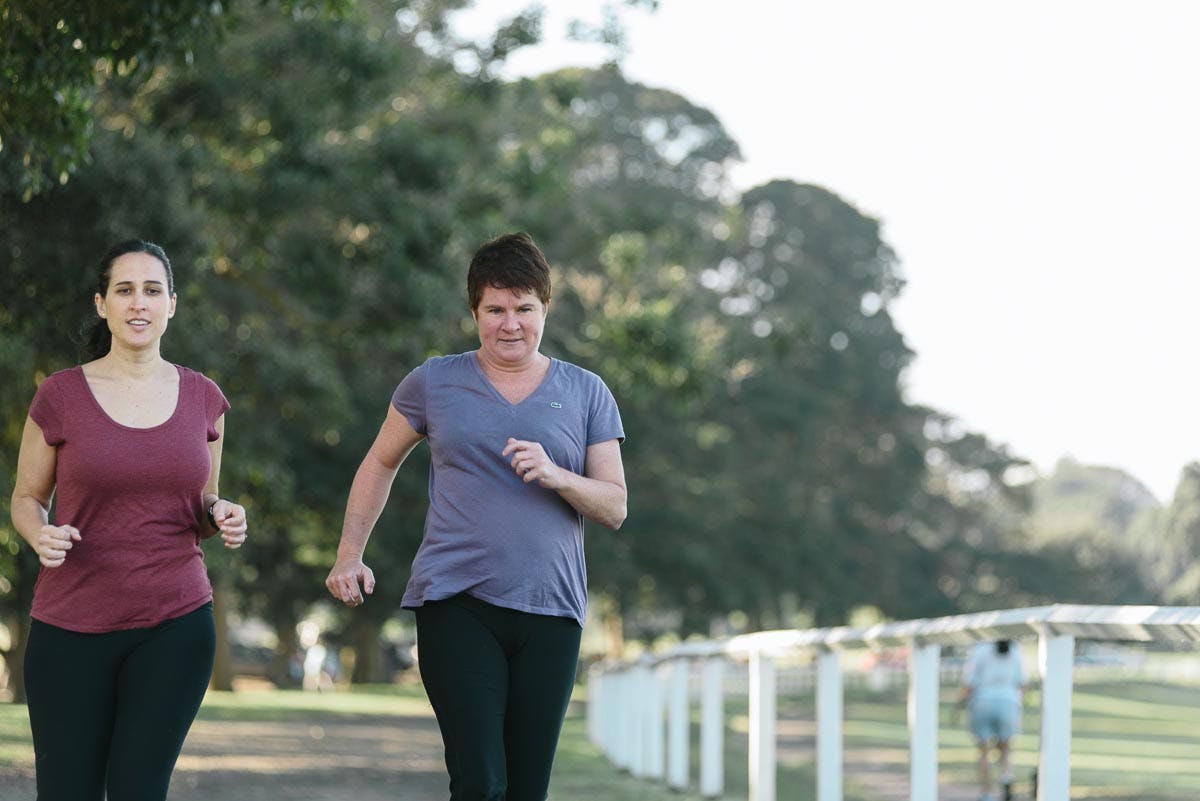 Lying about your age won't kill you, but ignoring your heart health might.
Sharon is in her forties, has a teenage son, a 12-year-old dog and lives in Sydney (NSW).
There is a long history of heart disease in her family…which she has simply ignored…until now.
Sharon recently joined the Heart Foundation as an employee, just three days after her grandfather's funeral, and realised a health check and an honest review of lifestyle habits was long overdue.
"Unfortunately, it sometimes takes a tragedy to inspire action. So, when my Pop died and I joined the Heart Foundation, I got a reality jolt! I was shocked by the awful statistics that show that an Australian woman will die from heart disease every 26 minutes, and thinking back through my family history I was alarmed at my ignorance to this potential time bomb."
"My great grandmother died of a heart attack, my nan dropped dead of a sudden cardiac arrest aged 73, my uncle passed away in his sleep at 51 and my younger brother was born with a heart issue which meant years of regular visitors to the specialist."
Despite being quite a sporty youngster with a string of achievements, Sharon drifted into a lazy lifestyle. But joining the Heart Foundation was a welcome sanity check.
"On my first day at the Heart Foundation I met the MyMarathon team and I instantly wanted to take on the challenge. Although I have no desire to ever run a marathon in one hit, being able to do so over four weeks sounds achievable and more importantly it will put some structured and purposeful activity back into my life."
Sharon's using the MyMarathon opportunity to encourage family and friends to join the fun and consider how they can improve their health and lifestyles…and her son has said he's keen for the challenge.
"I'm going to keep pretending that I'm younger and I'll still be covering up the grey hairs, but I can no longer ignore the importance of my heart health and expanding waistline. So, here's to getting active and healthy using the tips and resources that the Heart Foundation has to offer."
Sign-up for MyMarathon and join Sharon in conquering a marathon – at your own pace – while supporting lifesaving heart research. You can do it on your own, with a friend or as part of a team.
Sharon says, "I'm looking forward to the challenge. Being able walk, jog or run where I want and when I want throughout the entire month of October make it realistic that I'll be able to go the distance…and if I can do it anyone can!"