Your FREE singlet!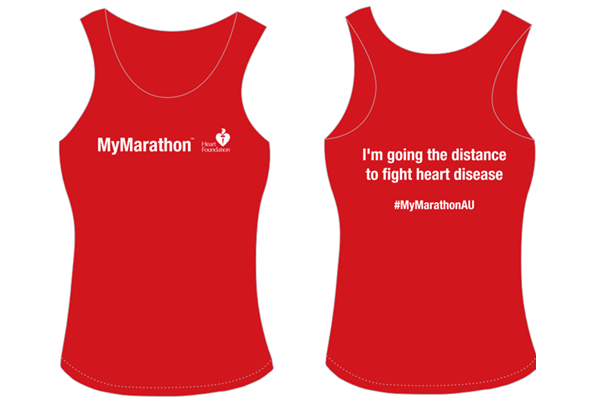 As a reward for your fantastic fundraising efforts, when you raise $150 to fight heart disease, you'll earn yourself a FREE MyMarathon training singlet*!
You can wear your singlet with pride as you conquer a marathon throughout October to keep Australian hearts beating.
Once you reach $150, we'll email you to confirm your postal address and singlet size.
Sizing (click on a size for finished garment specifications)
Unisex XS
Unisex S
Unisex M
Unisex L
Women's XS (size 8)
*Singlets are only available while stocks last so get fundraising today!