How to add your kilometres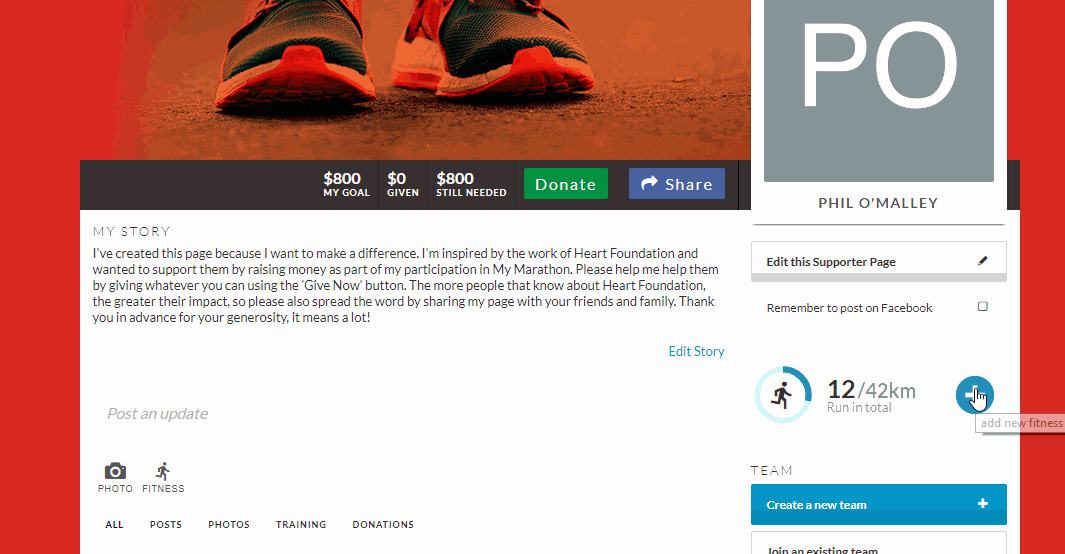 A step-by-step guide to adding your kilometres manually to your page!
Step #1. Log in to your fundraising page.
Step #2. Under your profile pic (or under 'My Story' on mobile), you'll see the running man icon and a blue button (with a 'plus' sign) to the right.
Click the blue 'plus' button. 

Note: you must be logged in to see the blue button.
Step #3. When you click the blue button, the box below will appear. 
Click on the default '6 km' to add your kilometres.
Step #4. Add in the kilometres you ran and click the 'tick' button.

Step #5. Click the 'post' button to update your km tally.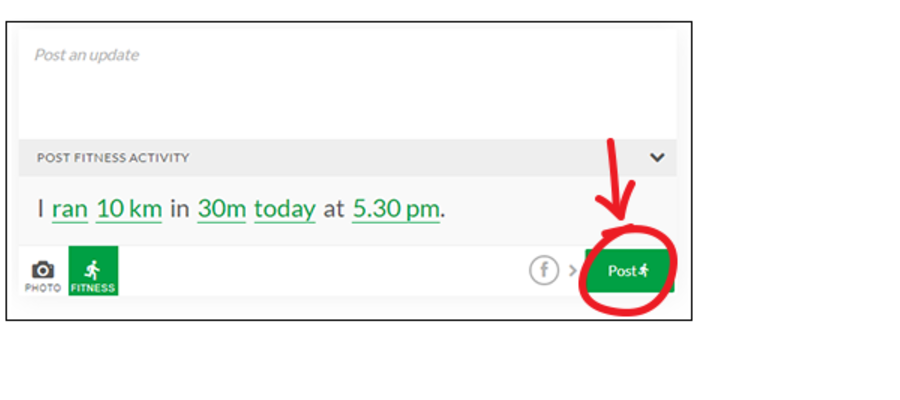 Note: In this view you can also update each element underlined in green (time and date). 
Step #6. When you submit your activity, click 'share' to post your efforts on Facebook!